Stylist Sasha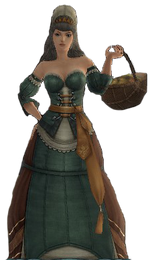 NPC Info

This Pran sells Costume items for your Pran. These are the only items you may purchase with gold. Items in these stores do not give stat effects to the player.
Pran must be a Child to wear these items.
Quests Ending
Edit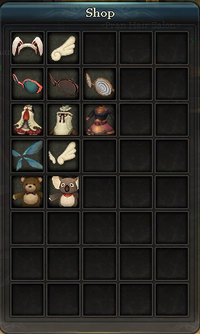 Price of these Items:
White Rabbit Headband: 3,207 Gold
Candy Angel Headband: 6,415 Gold
Pink Glasses: 4,276 Gold
Classic Sunglasses: 6,415 Gold
Spin Glasses: 2,138 Gold
White Flower One-Piece: 8,553 Gold
Tight Khaki Mini-Skirt: 17,107 Gold
Cute Pink Pumpkin One-Piece: 25,660 Gold
Fairy Wing: 5,346 Gold
Candy Angel Wing: 16,038 Gold
Teddy: 5,346 Gold
Kody: 10,692 Gold
Community content is available under
CC-BY-SA
unless otherwise noted.